Mehran Achar Gosht Masala 100g
Mehran Achar Gosht Masala 100g
Achar gosht masala is a dry powder mix of spices and herbs, formulated to enable even a novice to cook a delicious dish of achar gosht. You may save time while retaining the full taste and aroma of fresh spices and herbs using the achar gosht masala.
Ingredients:
Salt, Red Chilli, Cumin, Turmeric, Nigella, Fenugreek, Coriander, Mustard, Ginger, Garlic, Carom, Fennel, Papaya, Citric Acid E-330
There are no reviews for this product.
Leave a review
Recommend to a friend
---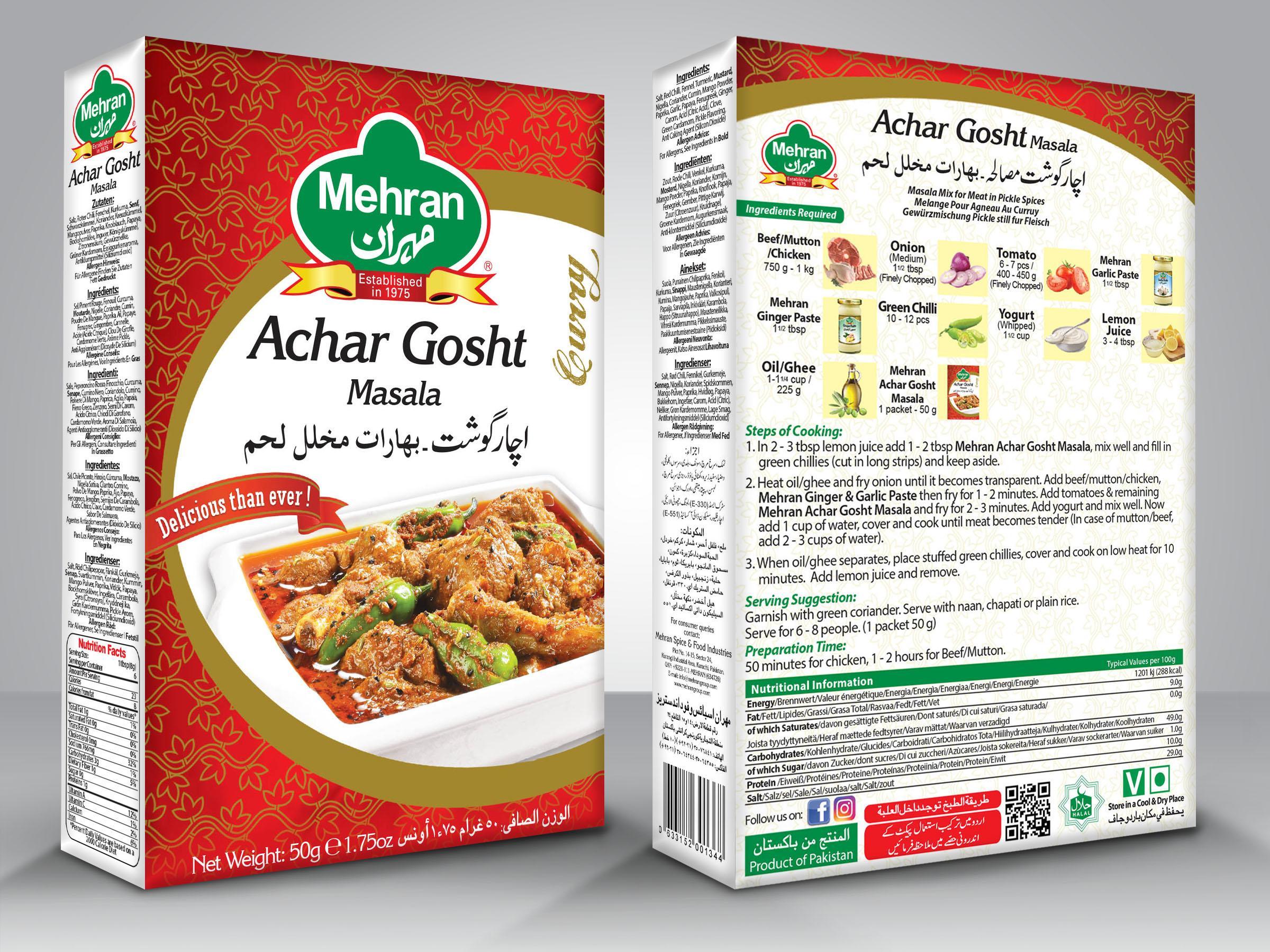 Mehran Achar Gosht Masala 100g
Link: https://www.goodofood.com/achar-gosht-masala-100g
---