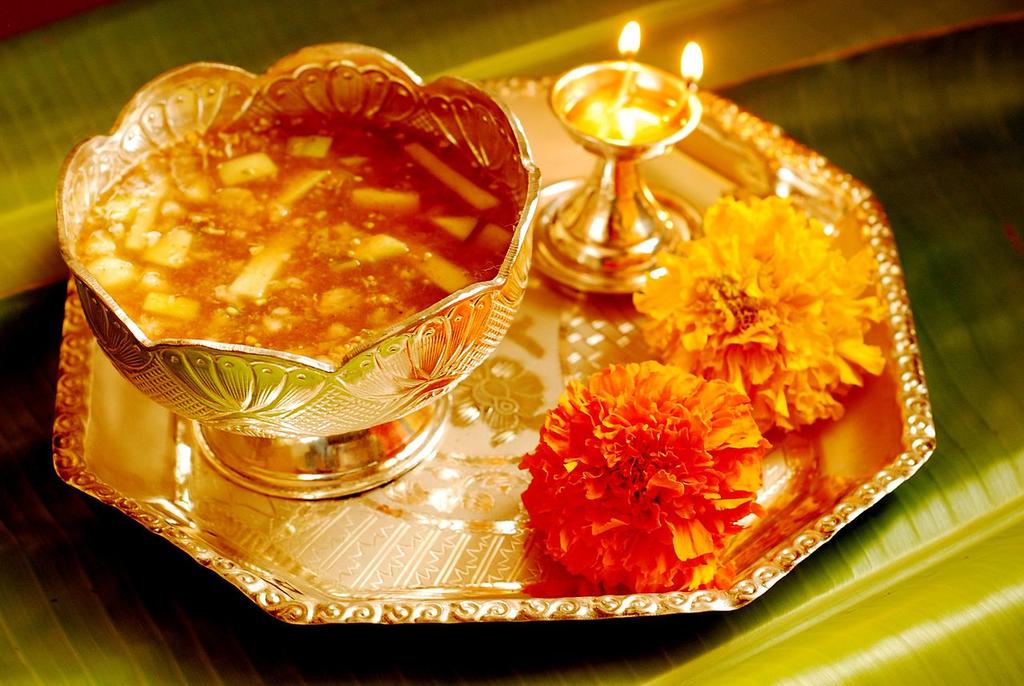 Easy & Quick Yummy Recipes
Happy Ugadi 2018
HAPPY UGADI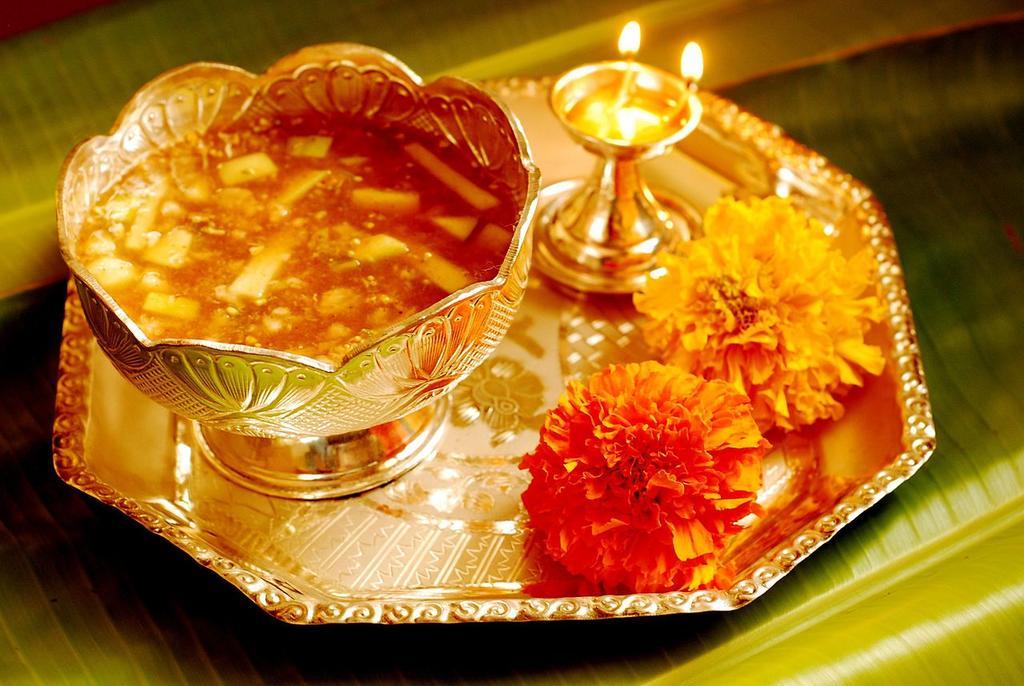 For those celebrating the New Year on 18th March 2018, GoodOFood wishes you a prosperous year ahead
Little bit more about the auspicious day...
The word Ugadi also known as Yugadi has been derived by combination of two words "Yuga" meaning age and "adi" meaning beginning of a new age. Yugadi refers to the age today we are living in which is the kali Yuga which is believed to have been started after Lord Krishna left the world. The event has been described by Maharshi Vedavyasa as "Yesmin Krishno divamvyataha, Tasmat eeva pratipannam Kaliyugam" and it begins starts on the midnight of 17 or 18 February. In the luni-solar calendar the festival falls on the bright half of the Chaitra month of India on the "Chaitra Sudhdha Padyaami" and it falls mostly in April or March as per the Gregorian calendar.
It marks the beginning of the New Year for those living in South India particularly in the states of Karnataka, Andhra Pradesh and Telangana. In the West Indian state of Maharashtra, it is known as Gudi Padwa and is one of the major festivals. The Sindhis also celebrate the day of Ugadi as their New Year's Day and call it Cheti Chand.
On the day of people clean their house and the nearby area and decorate the entrance of their house with mango leaves. Various rituals are followed and people worship the Almighty on this day, which is considered to be an auspicious festival. People buy new clothes for them and for their family members and give charity to the poor. People visit the house of their relatives and friends and share sweets and other delicious dishes.
What about the food?
Special dishes made on this occasion are Bobbattu/Puran Poli (sweet flat bread) and Pachadi (chutney like dish with all flavours sweet, sour, tangy and bitter).
GoodOFood will be present in Manchester on 25th Mar 2018 (Saturday) celebrating Ugadhi festival with North West Telugu Sangam (UK), charity number: 1176938. Please join us if you can. For more information about the event please visit http://telugusangam.org/
web: www.goodofood.com
Credits: Wikipedia, IndianHoliday, UgadiFestival.org