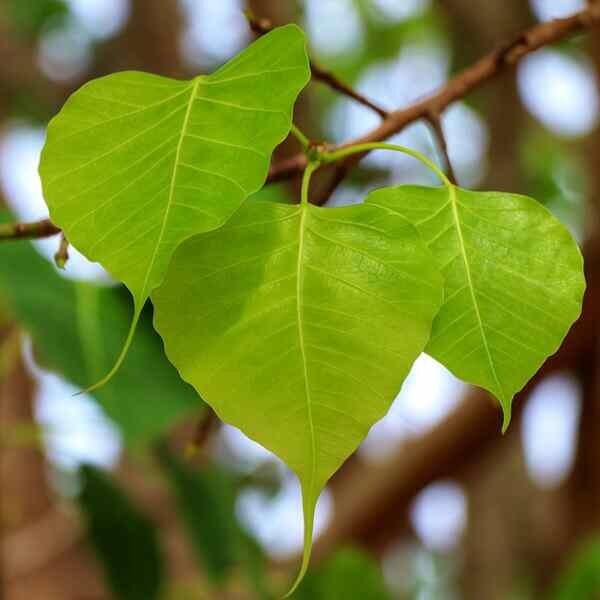 Peepal leaf/Arasam Ilai- The Sacred Leaf
The Peepal Leaf, known scientifically as Ficus religiosa and commonly referred to as Arasam Ilai in various regions, is a sacred and versatile leaf that has been cherished for centuries across cultures and traditions. Revered for its religious significance, natural beauty, and various practical uses, the Peepal Leaf is a remarkable gift from Mother Nature.
The Peepal Leaf holds immense religious significance in Hinduism, Buddhism, and Jainism. It is often associated with the sacred Peepal tree, considered the embodiment of Lord Vishnu in Hinduism. The leaves are used in religious rituals, meditative practices, and as offerings in temples. Additionally, it is believed that tying a sacred thread (Raksha) made of Peepal leaves around one's wrist can offer protection and blessings.
Medicinal Uses: Peepal leaves are known for their medicinal properties. They contain compounds with anti-inflammatory, analgesic, and antioxidant properties, making them useful in traditional medicine to treat various ailments.

Herbal Remedies: They are used in Ayurvedic preparations and home remedies to address conditions like diabetes, skin issues, digestive problems, and respiratory disorders.

Care and Preservation: To preserve Peepal leaves, store them in a cool, dry place away from direct sunlight. Avoid excessive moisture to prevent decay. If used for art or craft purposes, applying a protective varnish can enhance their longevity.