Chaat masala is a spice powder mix or masala, originating from the Indian subcontinent, used in the cuisines of the Indian subcontinent, primarily in Indian, Bangladeshi and Pakistani cuisine.
To enhance the taste and flavor of various foods sprinkle appetizing sour and spicy Chaat Masala on vegetable chat, fruit chat, chana choley chat, dahi baras, pakoras, potato chips, French fries, poppardums, fried fish, haleem, daal, tamarind chutney, boiled eggs, omelets, fried nuts and various other dishes. 
Ingredients:
Salt, Red Chilli, Ginger, Garlic, Clove, Mango Powder, Cumin, Citric Acid E-330, Lovage, Black Pepper
There are no reviews for this product.
Leave a review
Recommend to a friend
---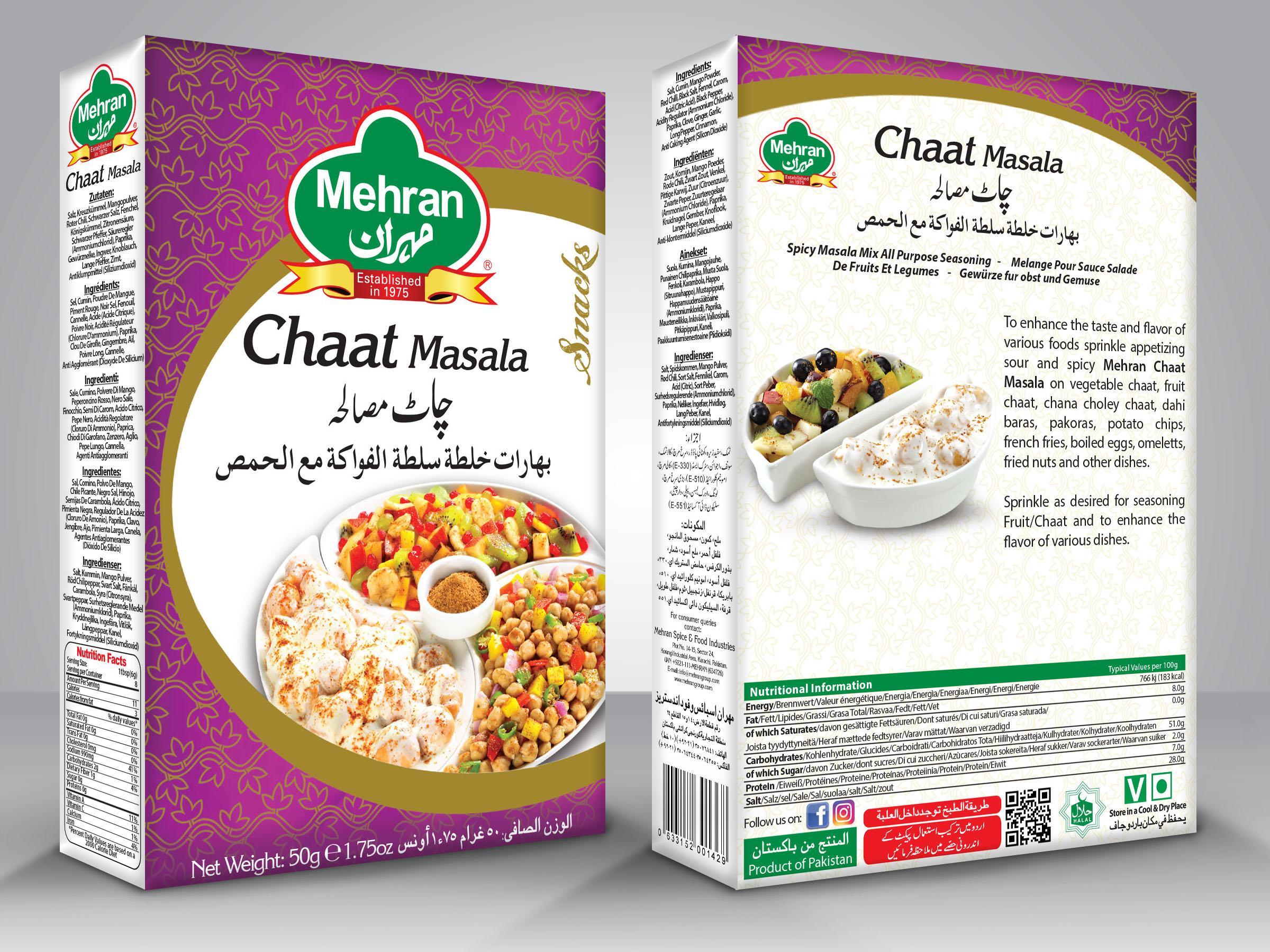 Mehran Chaat Masala 100g
Link: https://www.goodofood.com/chaat-masala-100g
---