Mehran Fish Fry Masala 100g
Mehran Fish Fry Masala 100g
Flavorful spice mix for traditional for Fish
100g Premium quality blend of spices
RECIPE:
1)In a bowl, add lemon juice/vinegar, garlic and Mehran Fried Fish Masala. Mix well and apply on fish. Then sprinkle gram flour on both sides and keep aside for 30 minutes or more.
2)Heat oil and fry fish on medium heat till it turns brown from both sides.
3)For Best Results: Squeeze lemon juice and Sprinkle Mehran Chat Masala.
There are no reviews for this product.
Leave a review
Recommend to a friend
---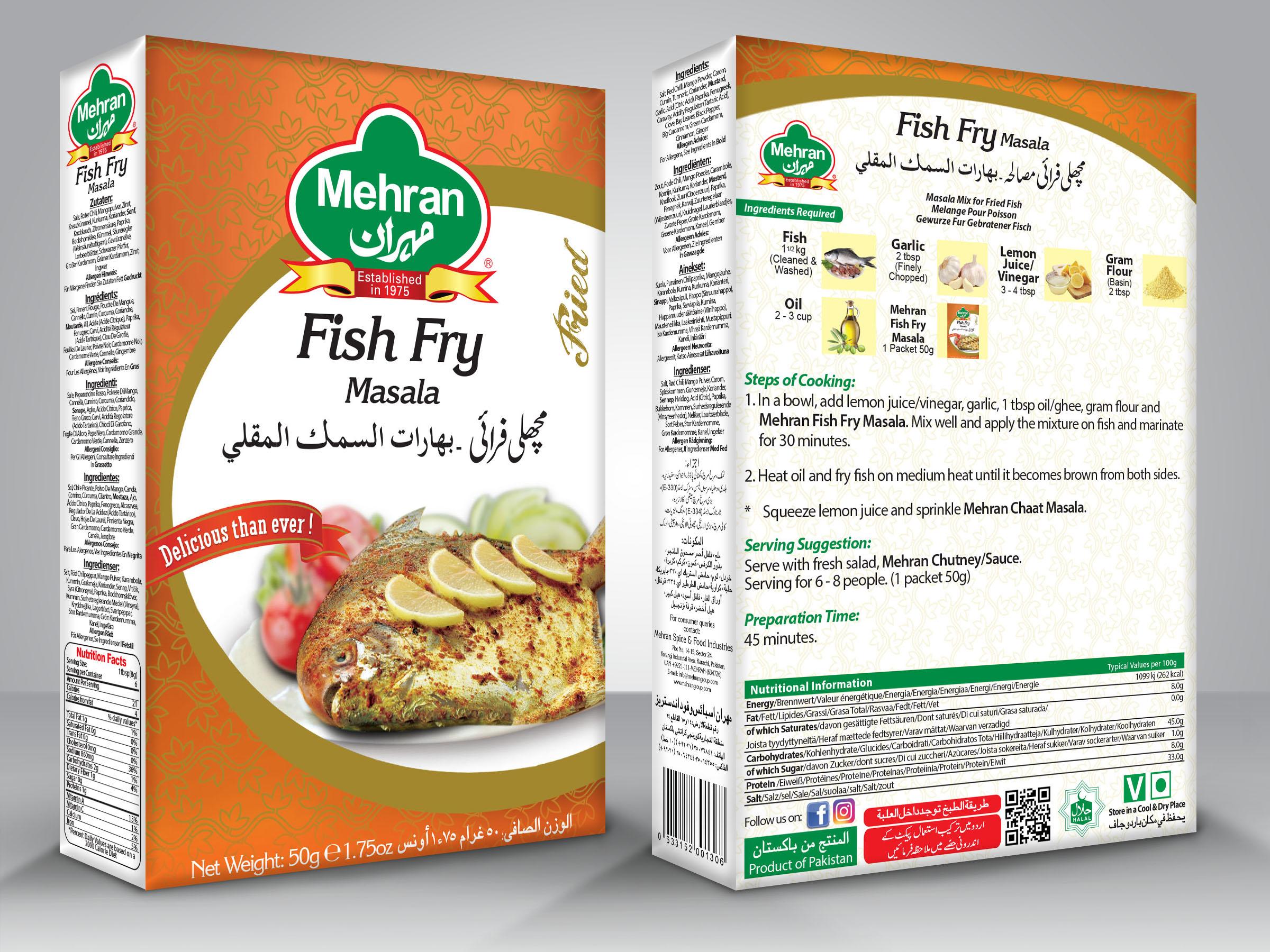 Mehran Fish Fry Masala 100g
Link: https://www.goodofood.com/fish-fry-masala-100g
---