Mehran Fry Karahi Gosht Masala 100g
Mehran Fry Karahi Gosht Masala 100g
Masala Gosht is simple yet delicious dish packed with flavor. "Gosht" in Hindi means "meat," and "masala" is "seasoning," so the dish translates literally as "seasoned meat." ... This is an easy dish to throw together, but the trick to getting it right is to ensure that the meat is tender when done.
Ingredients:
Salt, Red Chilli, Turmeric, Coriander, Ginger, Garlic, Black Pepper, Cumin, Fenugree Leave, Dehydrated Onion, Citric Acid E-330, Carom, Papaya, Sugar, Cinnamon, Clove, Big Cardamom, Green Cardamom, Bay Leaves
There are no reviews for this product.
Leave a review
Recommend to a friend
---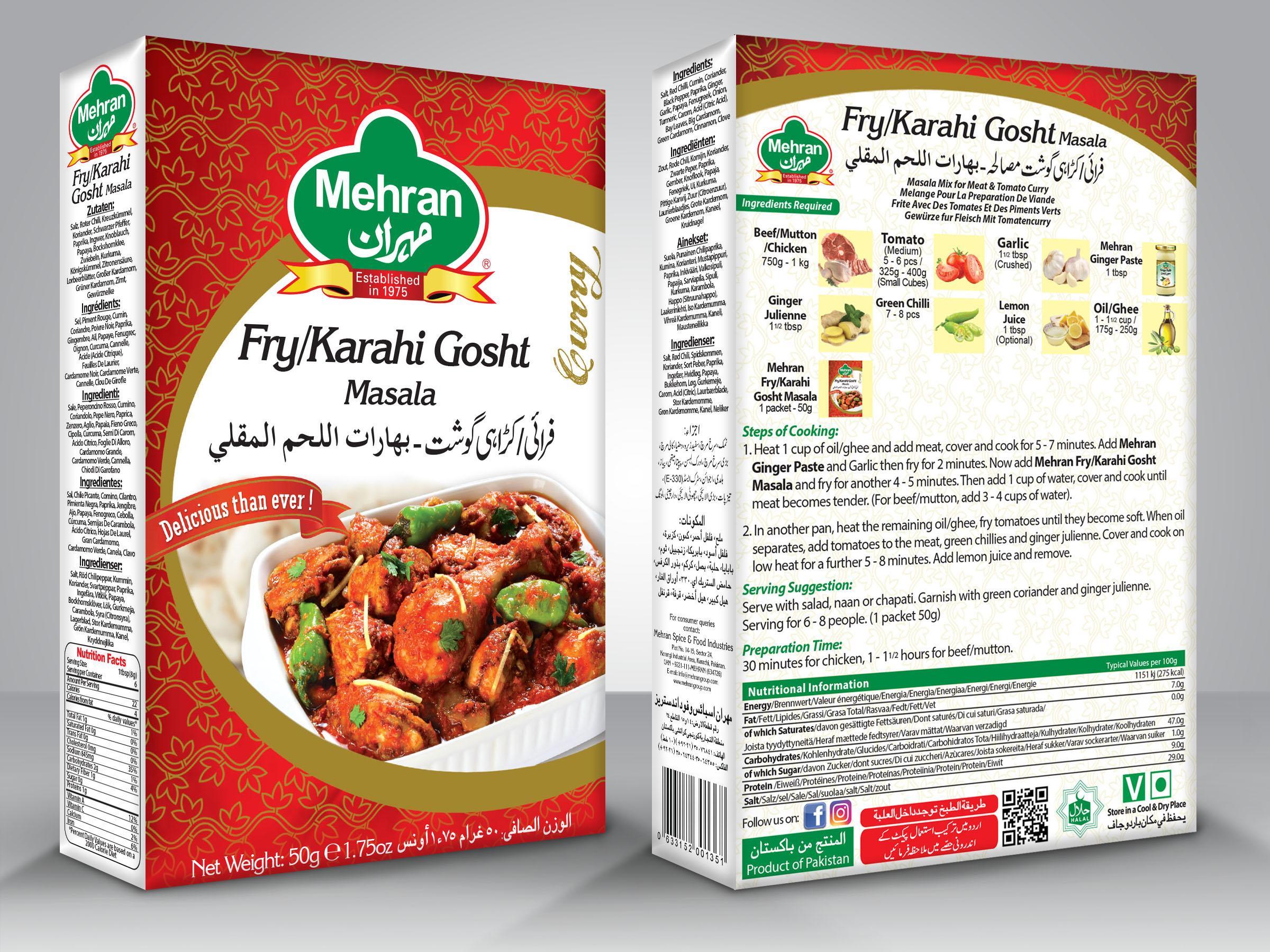 Mehran Fry Karahi Gosht Masala 100g
Link: https://www.goodofood.com/fry-karahi-gosht-masala-100g
---