Lemon and Herb Seasoning Rub 100g
Lemon and Herb Seasoning Rub 100g
A blend of spices and herbs that adds boldness and extra flavour to any dish. Includes Paprika, Chilli Powder, Salt, sugar, Wheat flour, Citric Acid, Mustard seeds, Dried Onion, Garlic, Parsley and Black pepper.
Generously rub over fish or meat, marinate for 2 hours and then grill or BBQ. Also fantastic when sprinkled over potato wedges.
Fresh and pungent with no additives.
There are no reviews for this product.
Leave a review
Recommend to a friend
---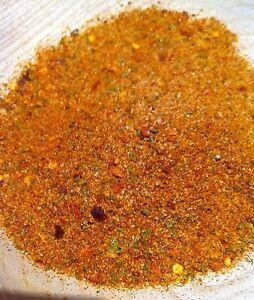 Lemon and Herb Seasoning Rub 100g
Link: https://www.goodofood.com/lemon-and-herb-seasoning-rub-100g
---