Save for later
We're sorry we're out of stock, but we can let you know as soon as this product becomes available again.
Enter your details below and we'll email you once this item is back in stock.
Overview
The papaya is a tropical fruit high in vitamins C and A, as well as fiber and healthy plant compounds. Papaya is a delicious fruit that is best enjoyed ripe. It can be eaten alone or easily combined with other foods.
As it's incredibly versatile, it can also be combined with other foods that complement its flavor. Here are a few easy recipe ideas using one small papaya:
Breakfast: Cut it in half and fill each half with Greek yogurt, then top with a few blueberries and chopped nuts.
Appetizer: Cut it into strips and wrap a slice of ham or prosciutto around each strip.
Salsa: Chop papaya, tomatoes, onions and cilantro, then add lime juice and mix well.
Smoothie: Combine the diced fruit with coconut milk and ice in a blender, then blend until smooth.
Salad: Chop papaya and avocado into cubes, add diced cooked chicken and dress with olive oil and vinegar.
Dessert: Combine the chopped fruit with 2 tablespoons (28 grams) of chia seeds, 1 cup (240 ml) of almond milk and 1/4 teaspoon of vanilla. Mix well and refrigerate before eating.
* Please note that whilst we strive hard to ensure availability of the fruits and vegetables it is very much dependant on our suppliers and freshness. If we cannot supply you with a quality product a refund will be processed automatically. Thanks for understanding. The product images shown are for illustration purposes only and may not be an exact representation of the product
Recommend to a friend
---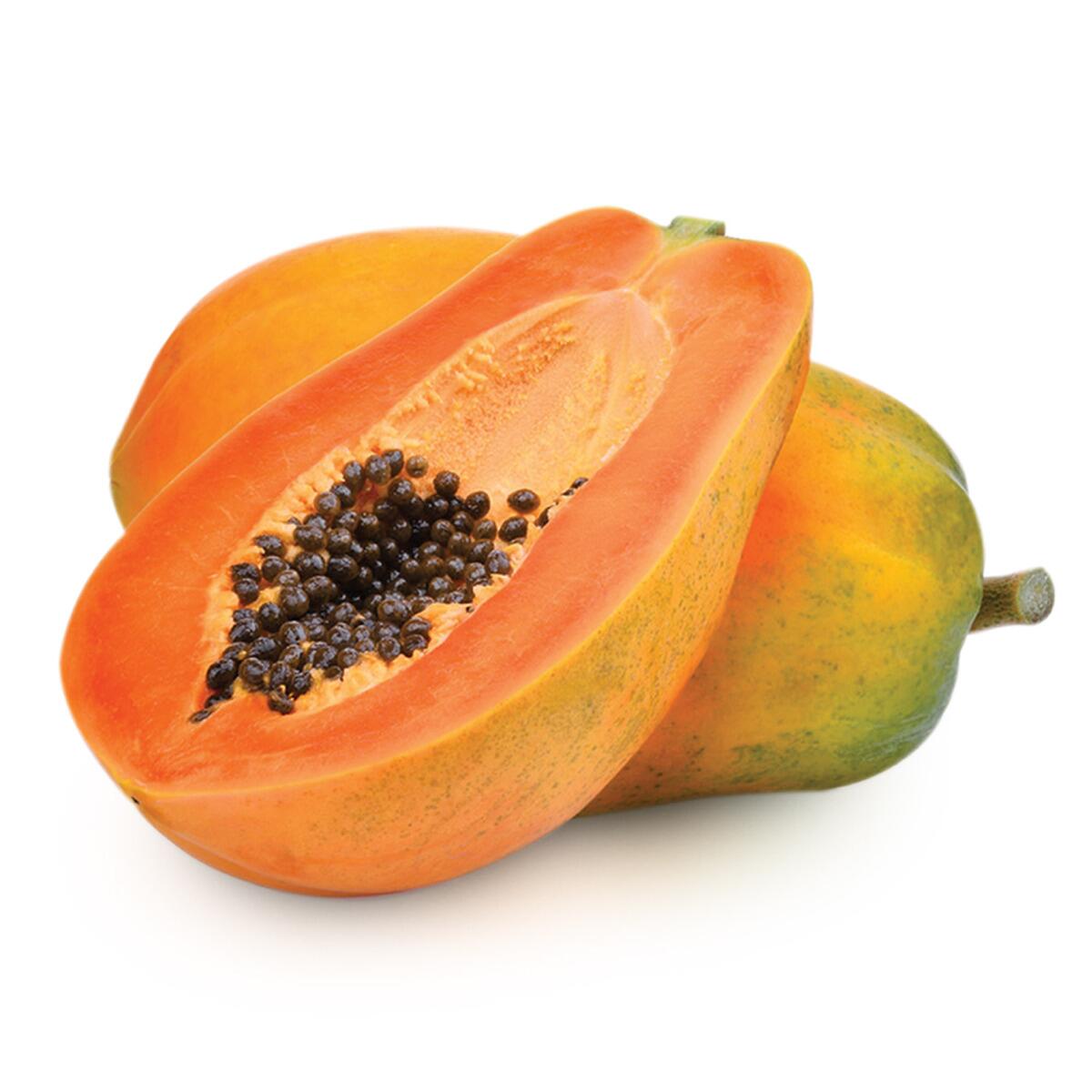 Papaya 1 piece
Link: https://www.goodofood.com/papaya-1-piece
---
Reviews
Absolutely amazing quality and very good size.
Leave a review