Qeema Masala is a flavorful combination of onion, garlic, ginger, spices, meat, and tomatoes, making a comforting dish that is easily accessible since garam masala is the only truly Indian ingredient.
Steps Of Cooking:
1) Heat oil/ghee, add onions and fry till they turn light golden. Then add tomatoes, garlic paste, ginger paste and mince, fry for 6-7 minutes. Add Qeema Masala and fry further for 2-3 minutes.
2) Add half cup of water, cover and cook on low heat until meat becomes tender. Now add green chilli and green coriander, cook for 5 minutes and remove.
There are no reviews for this product.
Leave a review
Recommend to a friend
---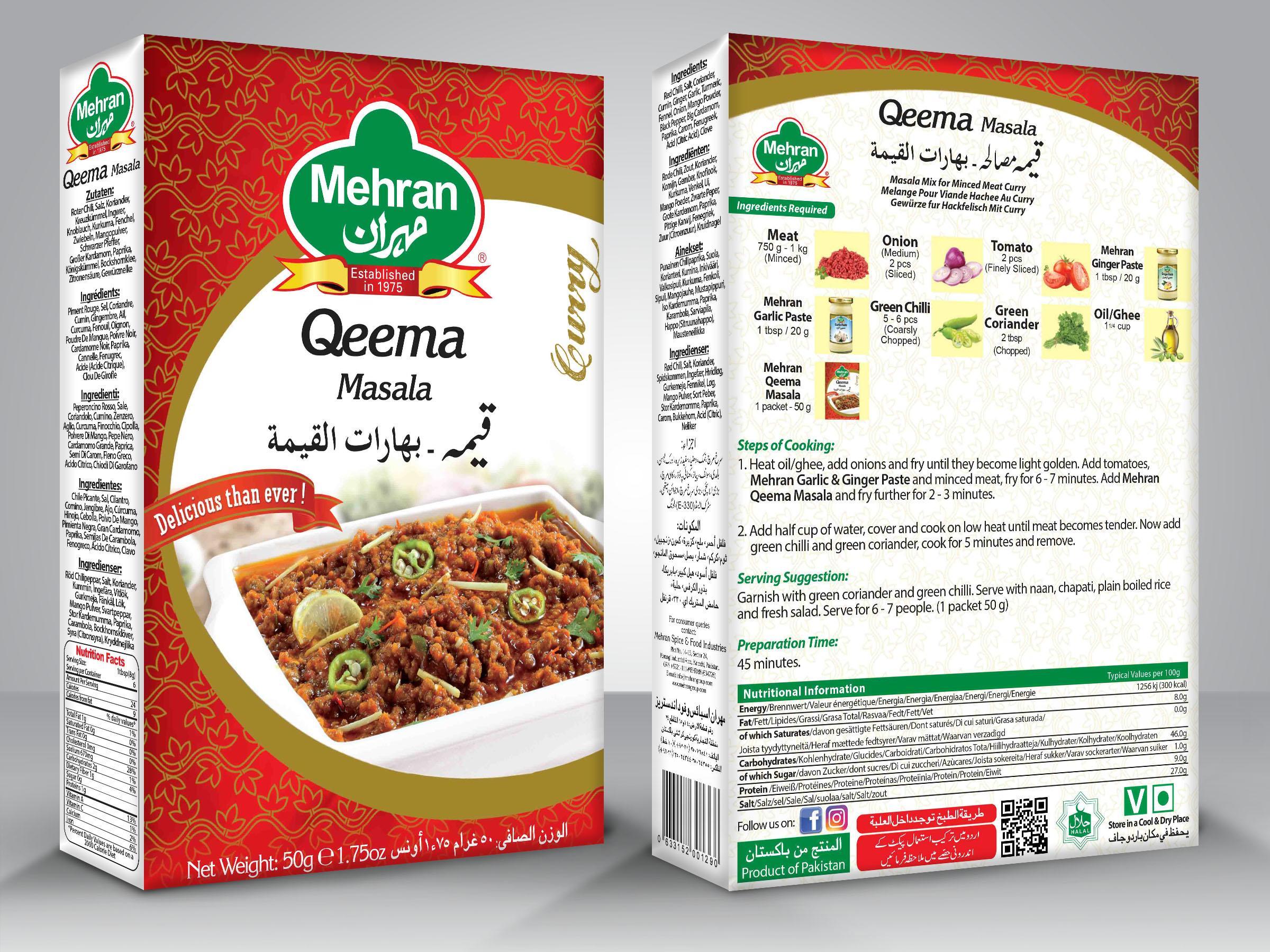 Mehran Qeema Masala 100g
Link: https://www.goodofood.com/qeema-masala-100g
---