Mehran Sindhi Biryani Masala 100g
Mehran Sindhi Biryani Masala 100g
This exotic and aromatic type of biryani is popular in Pakistan and known for its spicy taste, fragrant rice, and delicate meat. It is made with meat and Basmati rice, vegetables, and various types of spices. 
Ingredients:
Salt, Red Chilli, Turmeric, Coriander, Ginger, Garlic, Cinnamon, Clove, Black pepper, Cumin, Big Cardamom, Sugar, Star Aniseed, Plum, Silicon Dioxide, Biryani Flavor, Screw Pine Flavor.
There are no reviews for this product.
Leave a review
Recommend to a friend
---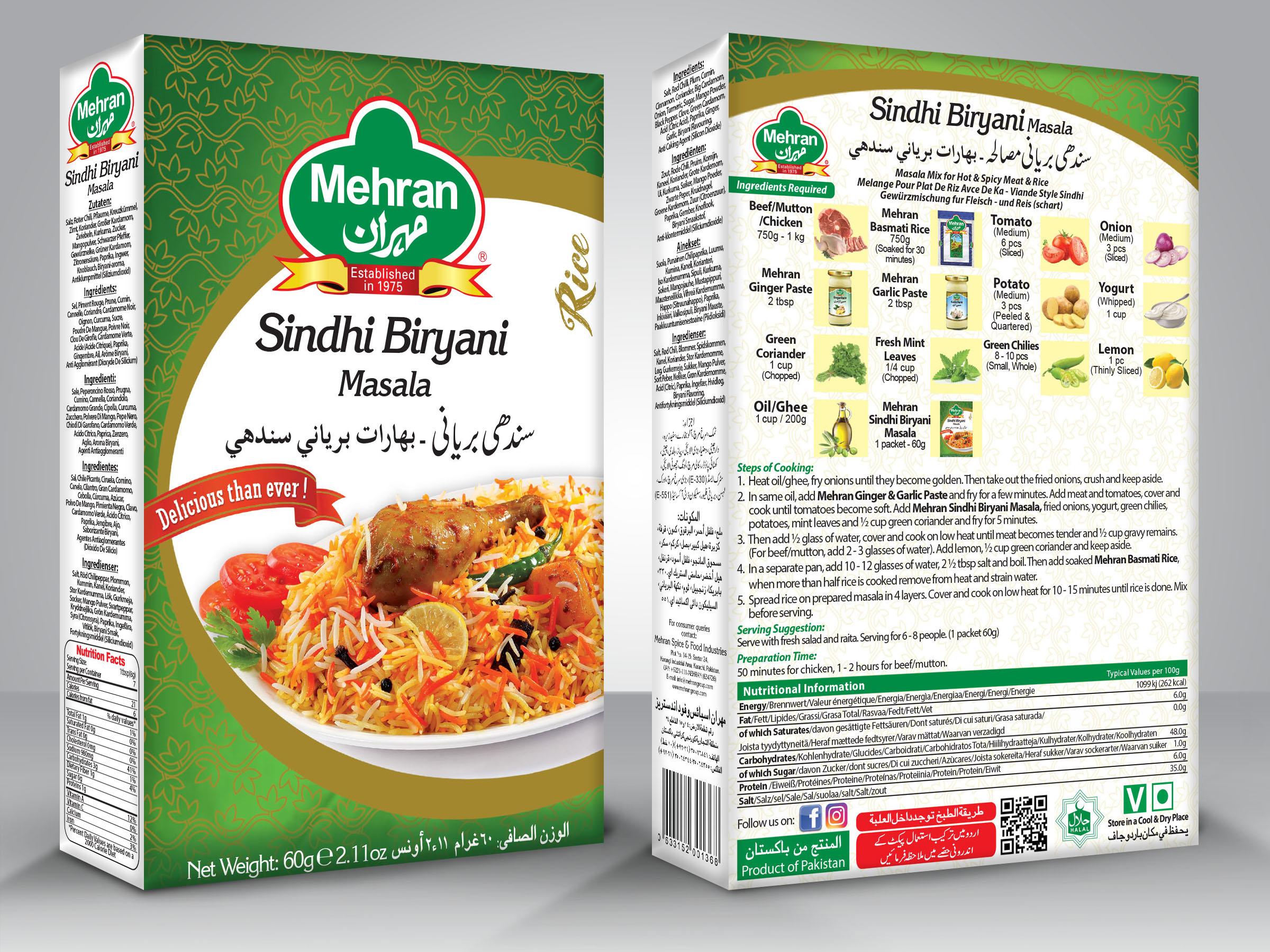 Mehran Sindhi Biryani Masala 100g
Link: https://www.goodofood.com/sindhi-biryani-masala-100g
---